An Island on an Island Elopement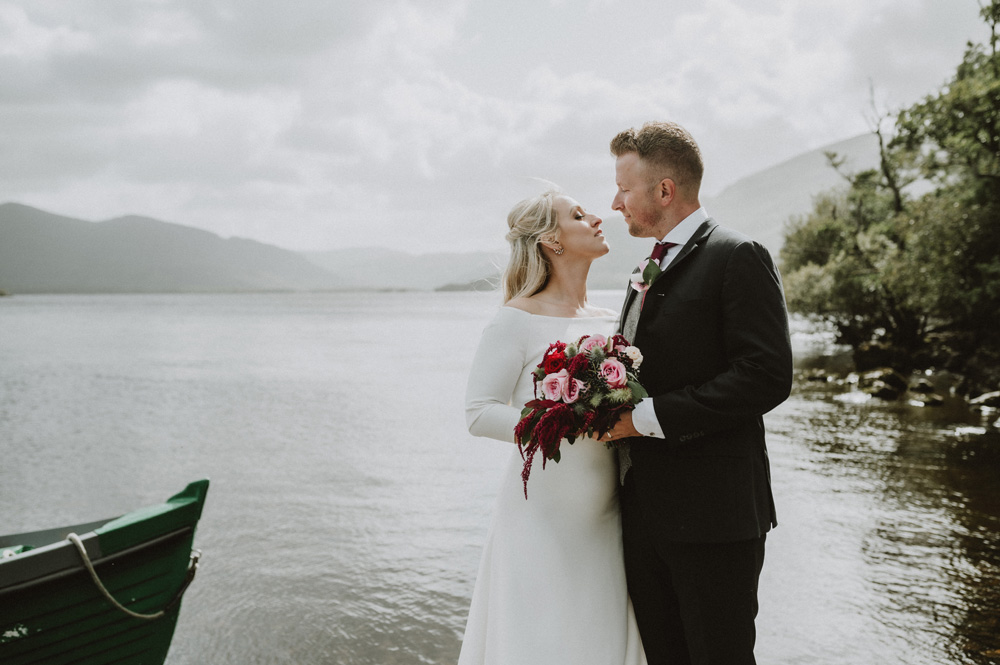 An Island Elopement
You have to be an adventurous couple to have an Island elopement ceremony in the middle of a lake. Because that means, an open-top boat, in Ireland in your wedding dress.
Emma and Josh were that couple! Gorgeous Emma in her elegant dress donned a very unglamorous waterproof coat and life jacket, hopped on that boat and off we went!
In our initial consultation when I asked what their vision was, I admit, their answer was a little more reserved than what actually happened on the day but I put the option of these abbey ruins on an island in the middle of a lake and they both went for it. Wholeheartedly as you will see!
The romance of their story is that this really was a secret elopement. Friends and family didn't know they had come to Ireland to elope at all. It was all about the two of them. They helped each other get ready and get dressed, had a pint of Guinness together before the ceremony and really just beamed love and togetherness over the whole day.
Once we got to the island, the weather was fine, the island was empty except for the wild deer and they had their meaningful, sentimental elopement wedding ceremony in the quiet peace of an abbey ruins.
Have a look at the beautiful photos by Konrad Paprocki and let us know if you are as adventurous!!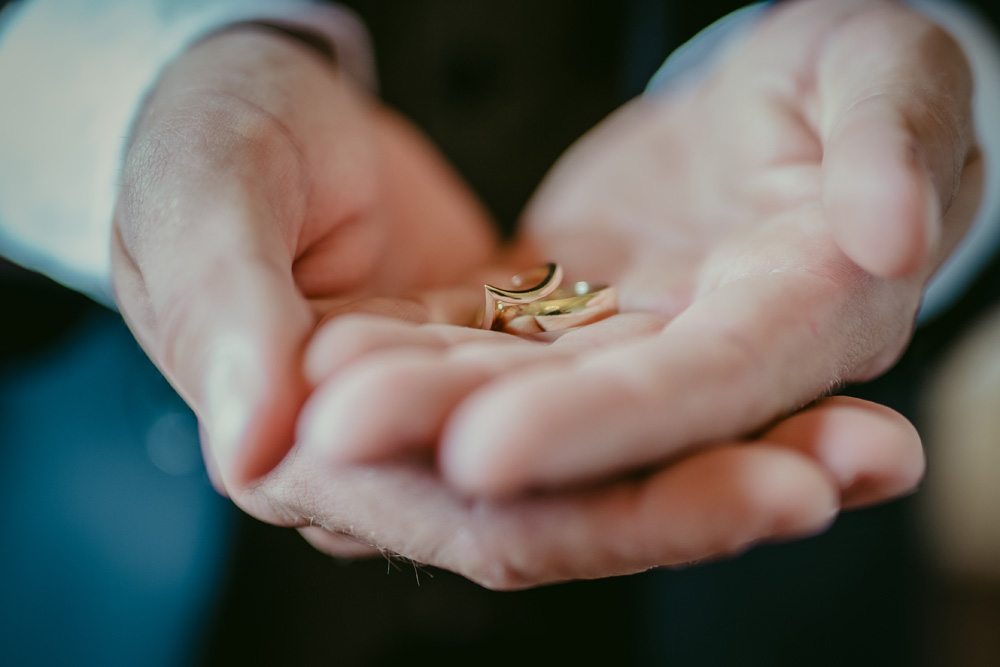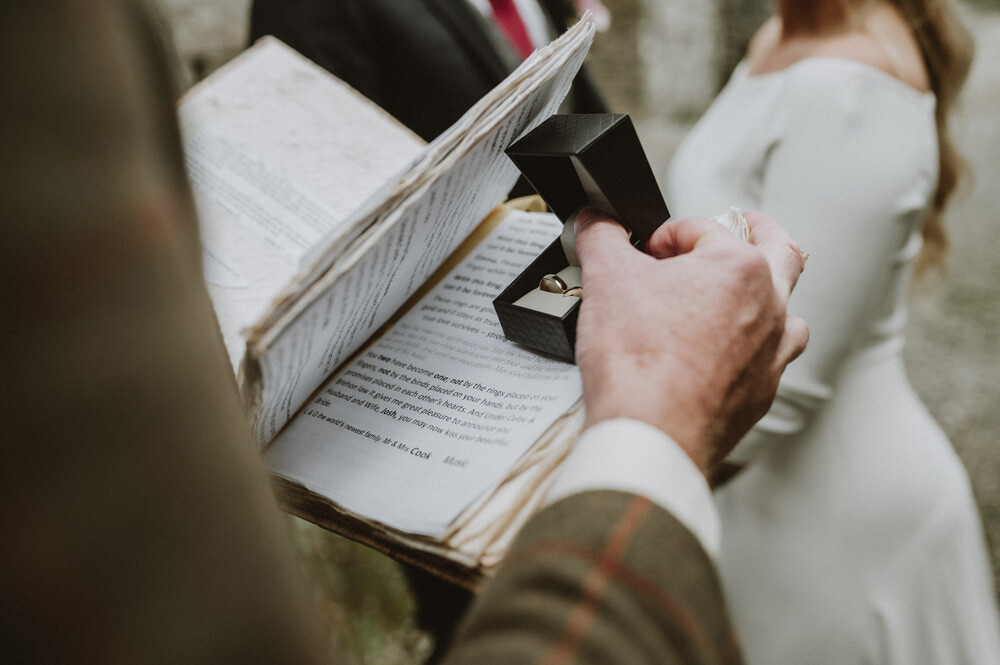 Thanks goes to everyone involved Cahernane house, White Heather florists, Sean Taffe Hair and Makeup  Konrad Paprocki 
What a great Adventure!!!
Annie
PREV. ITEM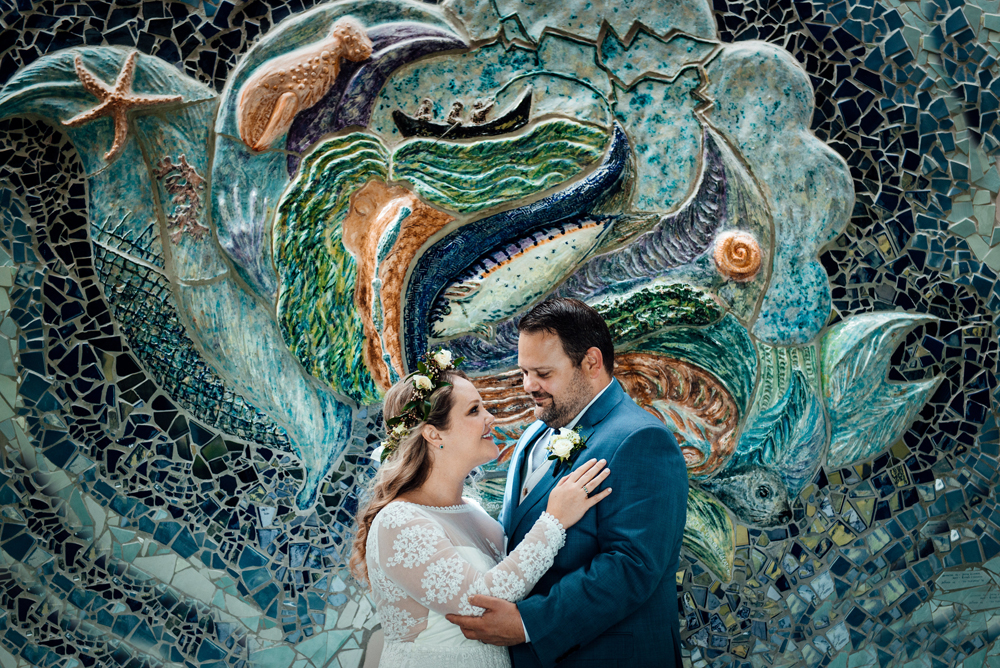 NEXT ITEM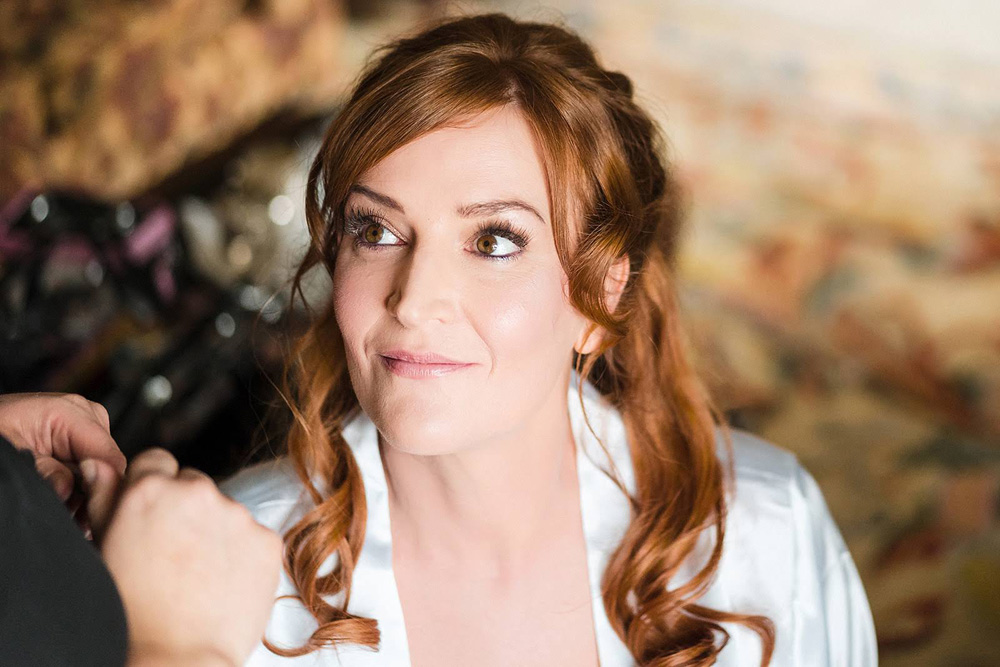 READ COMMENTS -
0 COMMENTS